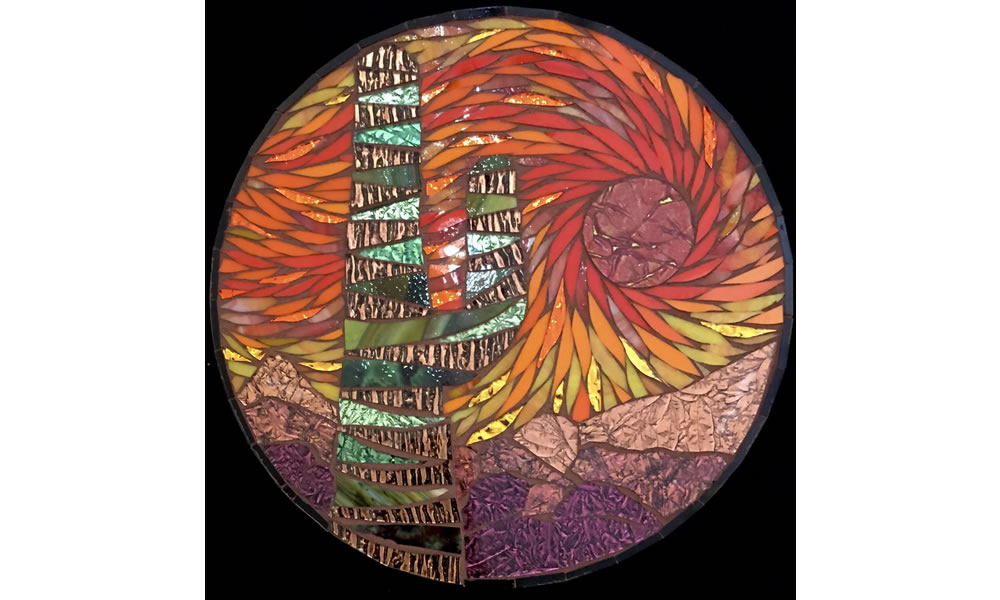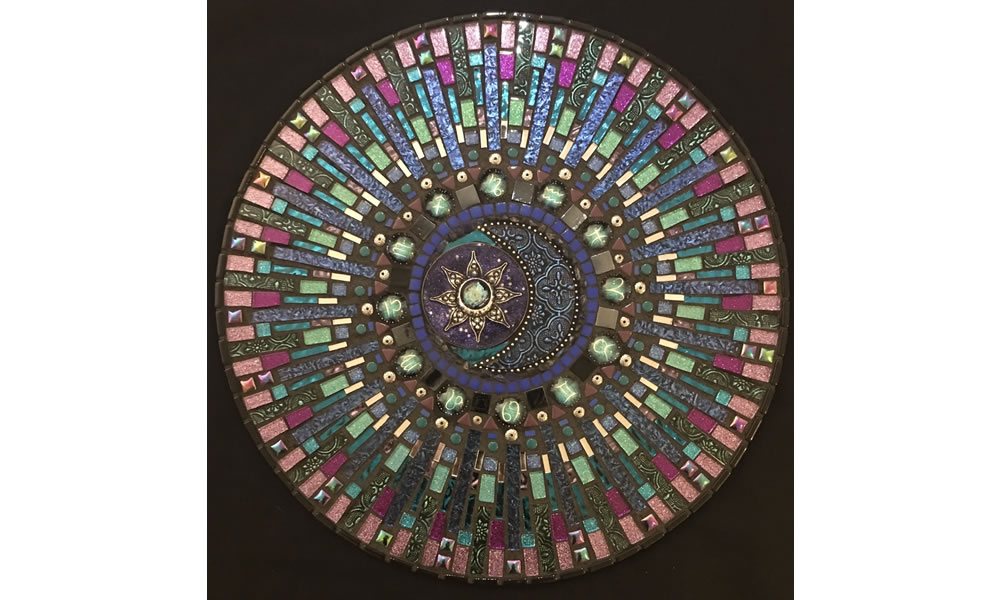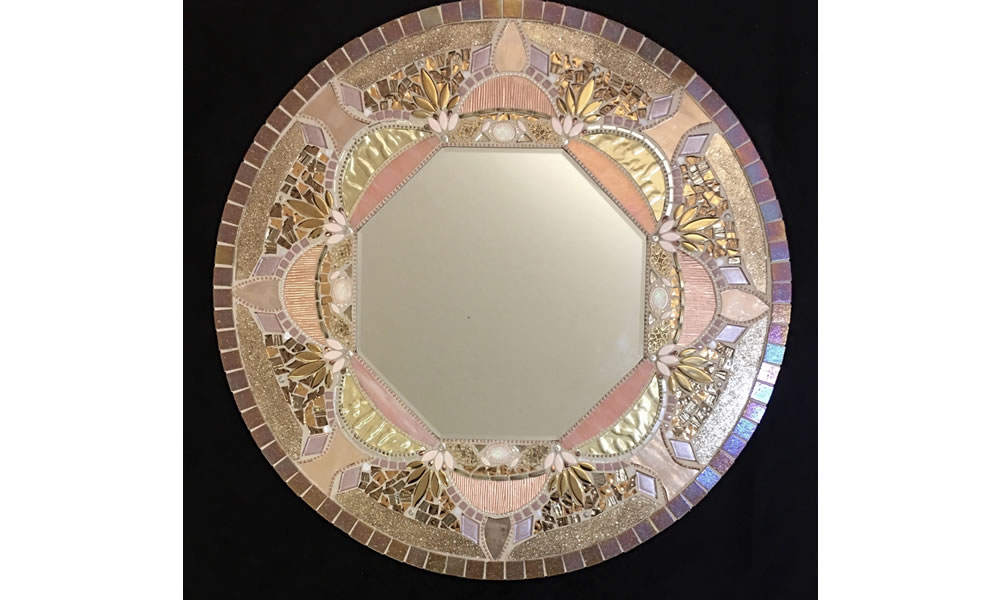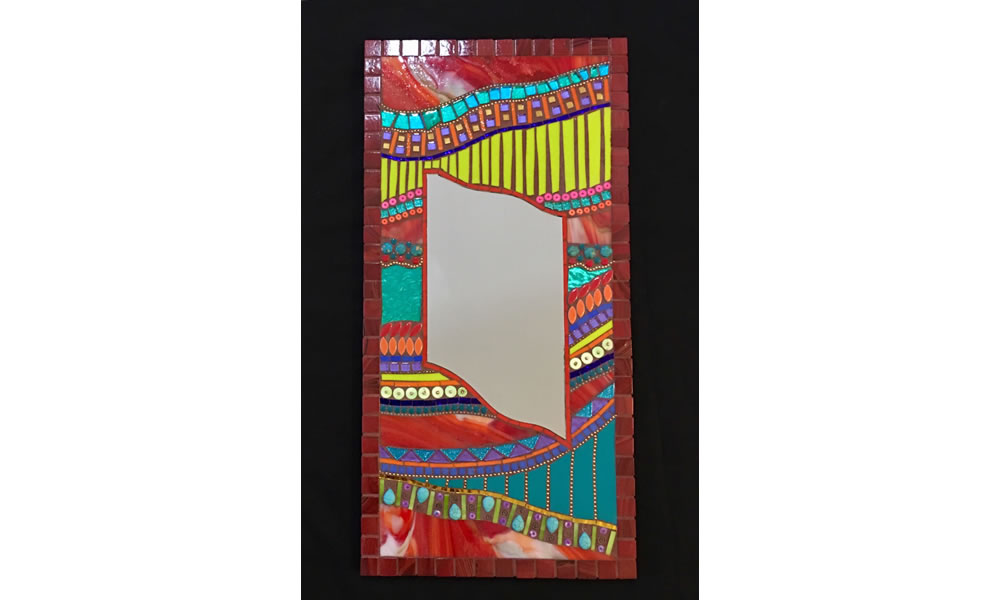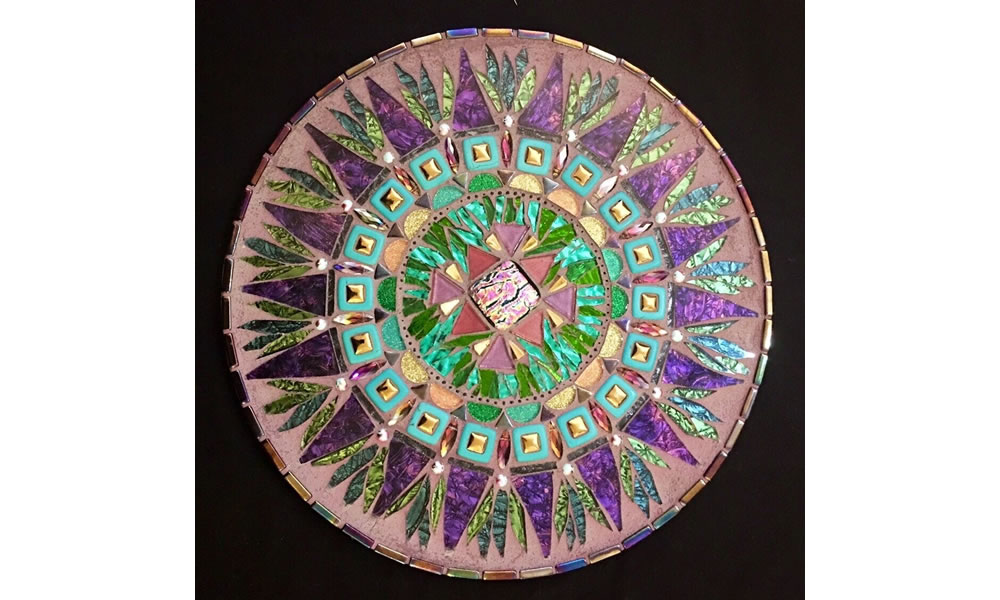 We are pleased to announce our mosaic glass artists,
VALERIE WATSON and JANET ALVILLAR
as our Featured Artists !
View photos from the Artist Reception for them during February's 4th Friday Art Walk here.
Valerie Watson and Janet Alvillar are not only biological sisters, they both possess a real passion for creating stunning glass art! Even their business expresses their unique partnership, "Sol Sisters Designs". They jokingly say they both need therapy but they have found that working with colorful glass and creating beautiful mosaics is therapeutic and much more fulfilling!
After a lot of talking and soul-searching while on vacation together, Valerie and Janet decided to merge their separate art businesses together. Both single, they decided it would be best for Janet to transfer her day job as a crime scene photographer from Flagstaff to Phoenix where they now reside. They also decided to buy a house together, integrate their studios, supplies and daughters together. Janet has 2 grown daughters and Valerie is the mother of twin girls in their early 20's.
Daughters of an Air Force father and an Argentine mother, they were exposed to many cultures which influence their work while adding their own "modern twist". Born into an artistic family, their mother has painted with oils for years, while their brother expresses his creativity through metal work, furniture making and as a drummer. They say, "Their father just sits back and tells us how great we all are!" For an artist, that support is priceless!
See Previously Featured Artists Here