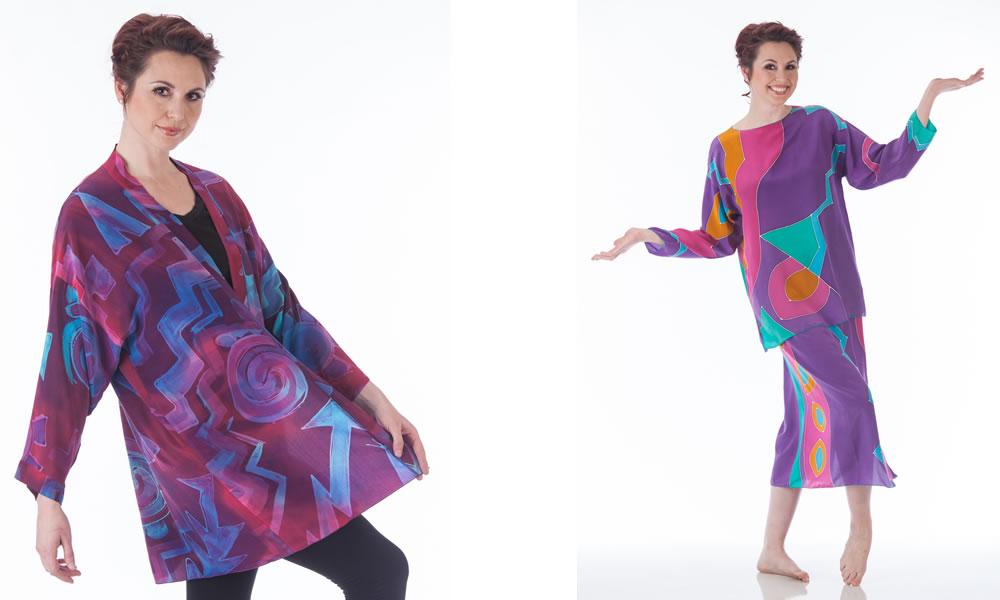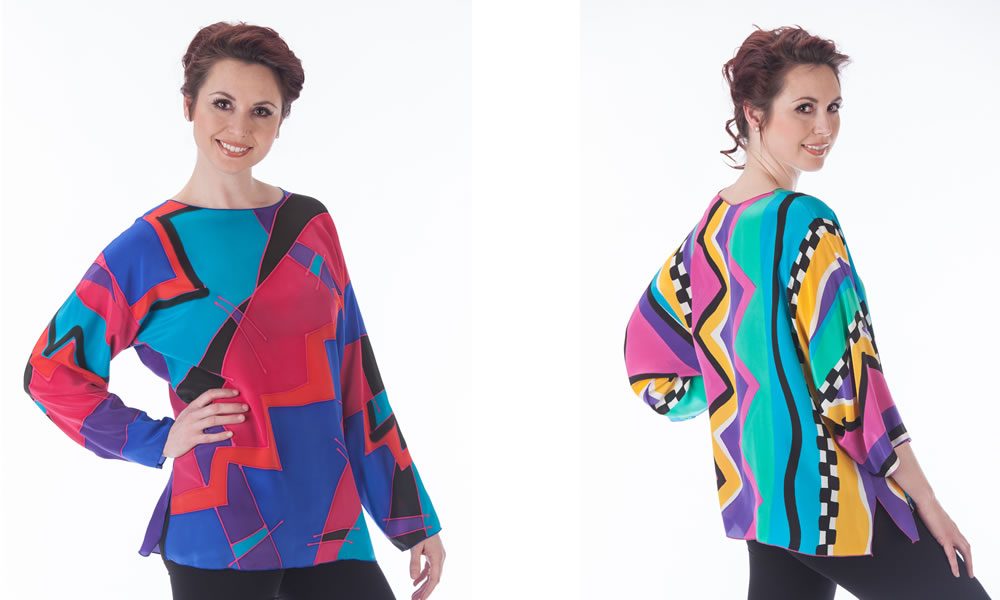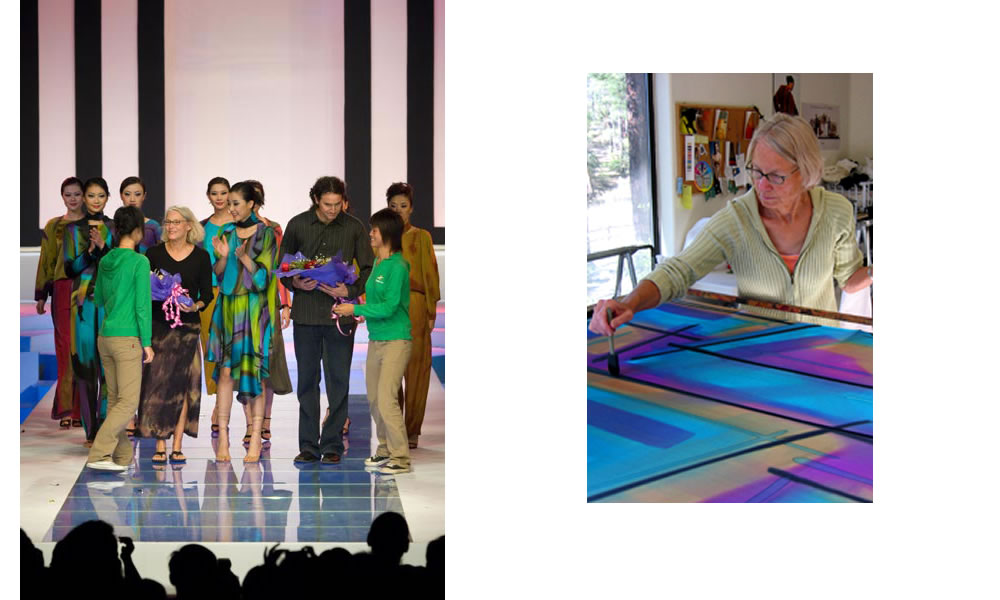 Patterns of the Past
Artwear by Peggotty Christensen
Peggotty's unique fabric designs have been exhibited internationally as well as being featured in exclusive galleries and boutiques for over 25 years.
Looking to the landscape, the art of the southwest and the world around us as inspiration, Peggotty treats each piece of white silk like a blank canvas onto which her ideas and inspirations are portrayed. To do that, Peggotty first stretches the fabric in frames, then suspends the frames while she paints with fiber reactive dyes. Using the following techniques – hand painting, discharge, devore', resists and washes, the dyes are steam set to make the color permanent. The fabric is then washed, cut and sewn into the finished garment, scarf or wall hanging.
Peggotty's work is in the permanent collect at the Kwangju Museum of Art in Korea. She has also been featured in runway shows in the United States but none as memorable as the 10th China (Humen) International Fashion Show in 2005.  (A photo from this show appears above.)
Peggotty continues to participate in many art shows throughout the west coast and Arizona while creating her one-of-a-kind fabric designs in her home studio in Prescott, AZ.
Van Gogh's Ear co-owner, Cody Carter, is our beautiful model.